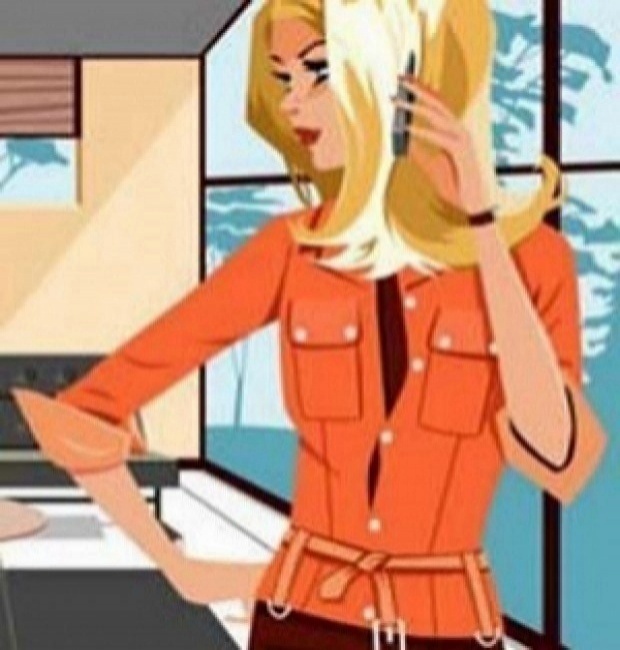 Writing By  Ms.Anchalee
Translate to English by Hui-Ha
 The day before, my close friend called  to let me know,
 "I will  resign…can't bear anymore".
At this period, this friend severely fall in downward destiny;
both of work and love, poison her continuously.
It could not bear,
 because both work and heart poison her simultaneously in her workplace.  …
Being in the same fence,
 it is difficult to prevent from running into each other.
  So, my friend agitated, thinking repeatedly that …
 
… "Run away. …Resign would be better." …
 I only told my friend, "It's OK. Resignation is easy.
  Inform beforehand for 1 month according to the rule,
 then walked out casually.
There're no one knocked your head with hammer
 and drag you back at your desk of duty.
 But, isn't come out empty, empty and empty,
every time and every day conducive
 to an atmosphere of emotional distraction leisurely.  
Or if you want to find a new job,
 both age and face skin isn't of a just-graduated girl
 who is young enough for the scout will employ to promote a corporate image. …. "
  We talk this and that till we meet half of the way.
  My friend agreed to buy time to survive for 6 months,
 pending resignation at the end of the year.
 At least at that time she may not weak like this.
View, emotion, indignation may improved
It still be present advantage to soothe myself.
Anytime she feel beyond endurance,
she can commit this to memory along with a mumbling that
 wait for 6 months, 5 months , 4 months. …
We don't have to bear it for years as one who can't find the way out,
bored and depressed like this every day.
 
 Problem always happened.
 Some is big. Some is small.
 Some can be solved.  
Some is inescapable.  
Need to accept the truth about it instead.
But unbelievable …
we don't have to take any action in solving some problems.
   Just change our perspective and our way of thought,
 those problems are such easily unravel.
 
For example,
some moment we feel that "How does my life so foot- pulse,
move over there and come over here, so awfully boring.
When will I finally settle down at a certain place."
… But think again,
if we really come up to "live in the certain place"
 as we used to expected,
 there may be "disorder – difficult task" waiting us in the same time
This range at present, that might be most comfort.
The time of opportunities in life that come only once,
then permanently pass away. 
 So, let's hurriedly take a huge scoop of happiness now.
Let you be as you will be.
 Be the best  wholeheartedly.
 … Then go over there and come over here as a foot- pulse people.
Well, .. think like this is better.
………………………………….………………………………………………
Content  CopyRights @ 2011 by GoodSiam.com
………………………………….……………………………………………… 
Illustrate from  variety.teenee.com